General: feral
An animal character that is depicted in its natural (real) form.
This includes naturally bipedal animals such as kangaroos, birds, various dinosaurs, and so on. In these cases the difference between anthro and feral can be subtle, but can usually be determined from the neck and shoulder shape, and the overall posture. Species that are normally quadrupedal (such as all feline, canine, and equine species) are by default either anthro or animal humanoid when drawn as bipeds.
Fictional creatures are also included, but only if they closely resemble real animals. For example, a fictional canine-like species that walks on two legs should be tagged as anthro instead of feral, because canines are quadrupedal in their feral form.
Non-animal characters such as plants or animated objects should never be tagged as feral.
Note that for tagging purposes, the level of intelligence (sapience) does not matter. For example, Scooby-Doo is still a feral even though he thinks and talks just like his human friends.
Related tags:
Not to be confused with:
See also:
▼ Forum discussion
forum #189471 - Advanced tag discussion: Mutually-exclusive Body Types/Styles (Apr. 2016)
The following tags are aliased to this tag: nonanthro, non_anthropomorphic, non-anthropomorphic, nonanthropomorphic, non-morphic, nonmorphic, non_anthro, non-anthro, non_morphic, ferals, ferla, sentient_feral (2 more)
The following tags are implicated to this tag: clothed_feral, busty_feral, feralized, bestiality, feral_on_feral
Recent Posts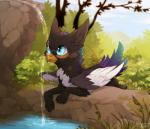 ↑1
♥0
C1
U
WEBM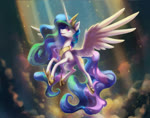 ↑7
♥5
C0
PU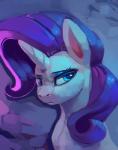 ↑3
♥5
C0