Species: winged unicorn
A winged unicorn is a fictional creature that combines features of a unicorn and a pegasus. It is an equine possessing a horn on its forehead and wings on its back.
Winged unicorns are also known as pegacorns and alicorns. Technically, the latter term actually refers to a unicorn's horn rather than an animal, but writer Piers Anthony first popularized using the term for winged unicorns in his novels, and the My Little Pony: Friendship is Magic TV show continues this practice. For the purposes of this wiki, both alicorn and pegacorn alias to winged unicorn to reduce confusion.
__________
A winged unicorn should not be tagged with horse, unicorn, pegasus, or pony.
For more information:
Recent Posts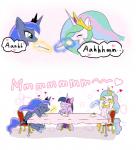 ↑2
♥5
C2
U

↑7
♥10
C3
U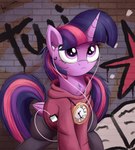 ↑4
♥15
C2
WEBM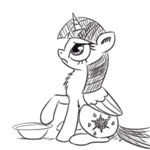 ↑20
♥22
C3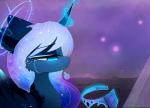 ↑5
♥11
C2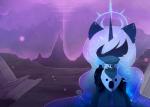 ↑5
♥11
C0