General: runes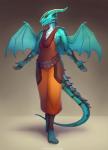 Runes are strange symbols, often carved into metal or stone for the purpose of magic and enchantment. They may also be found painted onto clothing, armor, or directly onto the skin or fur. They may be glowing.
These symbols are typically a writing system of some sort, but for purposes of art, they may be 'random squiggles.'
The most well-known, and oldest type of runes were created by the Norse sometime before 150AD. These runes were called "Elder Futhark," but there are many other runic alphabets.
See Also:
translation_request, which should only be tagged if the runes seem translatable, i.e. not 'random squiggles'