General: ceiling lights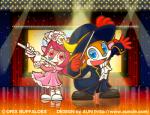 A light that is fastened to a ceiling. From ornate chandelier to humble LED bulbs, anything that remains a permanent fixture to a defined upper layer is defined in the realm of enlightening overhead ambience. Nothing is new under the sun, which by sheer happenstance turns out to be the most popular ceiling light of all!
Related tags
Lights are out: page still in construction (and learning the format as I go) But when this baby hits 80 MHz, you're going to see some serious circuitry between the light tags!