Copyright: bendy and the ink machine
https://en.wikipedia.org/wiki/Bendy_and_the_Ink_Machine
Bendy and the Ink Machine is an episodic first person puzzle action horror video game developed by TheMeatly Games. The first chapter of the game was originally released for Microsoft Windows, macOS, and Linux on February 10, 2017. The game's first chapter features imagery reminiscent of early animated cartoons, and the player navigates through an animation studio with the objective of activating a large ink machine, solving puzzles in order to do so.
The game's first chapter, "Moving Pictures", was approved for release on Steam via its crowdsourcing platform Steam Greenlight. The game's second chapter, titled "The Old Song", was released on April 18, 2017. The game's first two chapters were made available on Steam on April 27, 2017. On May 9, 2017, Bendy and the Ink Machine: Chapter Three was announced to begin production. There are a total of five chapters planned for release. The games year rating is 7
Chapter 3 "Rise and Fall" was released onSeptember 28, 2017. This chapter Introduced Alice Angel.
Chapter 4 "Colossal Wonders" was released on April 30, 2018.
Recent Posts
↑2
♥5
C0
C
WEBM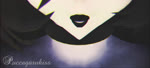 ↑4
♥58
C4