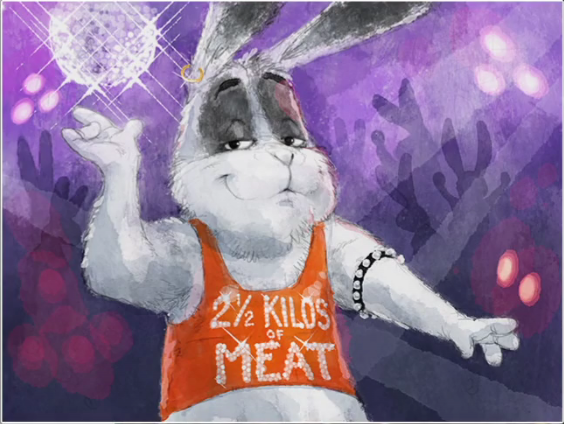 ▼ Description
https://www.youtube.com/watch?v=IYfgvS0FA7U&feature=youtu.be&t=12m33s
"Maduro has proposed a so called rabbit plan. Basically a program to encourage Venezuelans to breed and eat bunnies. But when people started putting bows on them and keeping them as pets instead his administration gave a pretty callous correction.
'A rabbit is not a pet. It's 2 1/2 kilos of meat that is high in protein with no cholesterol.'
Holy shit. 'A rabbit is just 2 1/2 kilos of meat.' That sounds less like a government pronouncement and more like a tank top Marlon Bundo used wear back in his clubbing days."