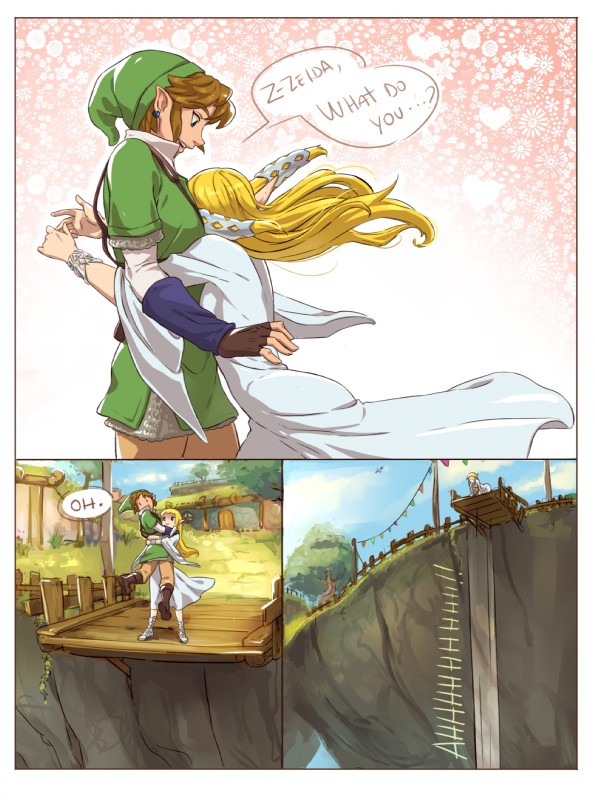 ▼ Description
"I'm sure there's some kind of context behind this pic, but I have no clue what it is. Still made me laugh, though.
Winged-Lucario said:
I just knew that Zelda was trying to kill him. She forces Link to jump way too many times in Skyward Sword.
Aaaaaaand there it is. XD"