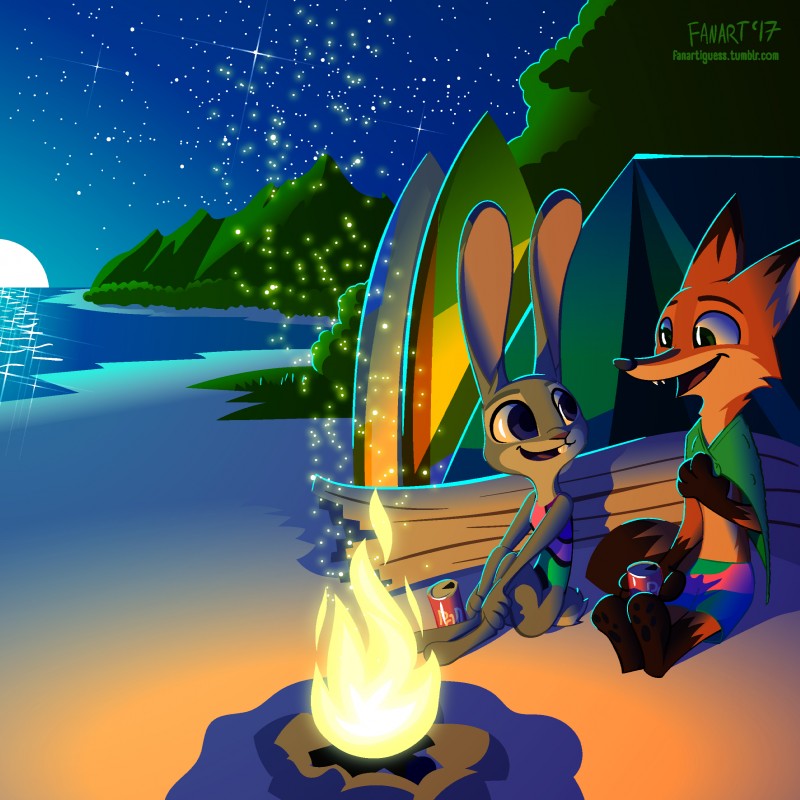 ▼ Description
▼ Artist's Description
Beach Camping
How irresponsible were parent's in the 80′s to let their kids go off camping on a secluded beach all alone?!
Another TT submission! This time it was Camping/Wilderness! I'm really pleased with how it turned out. Originally was gonna be a sunset thing but worked out pretty well as a night thing! Two versions with my regular pink/blue motif and a more realistic colored fire.
Also still not satisfied with my fire but it's a lot better than the alternative!