This post was deleted by
NotMeNotYou
. Reason:
Does not meet minimum quality standards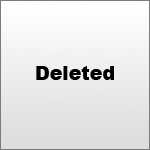 ▼ Description
A commission drawn for the very kind and nice CasuallyCompetent as an illustration for his mediaval AU fanfiction, "The Tale of the Ranger and the Chomper", that you can read here : www.fanfiction.net/s/12181790/… or here : archiveofourown.org/works/8385…
CasuallyCompetent wanted this art to be drawn traditionnaly, with just little a touch of digital. I have managed to realize a nice combination of pencil work and digital edit... and i really like the dark medieval atmosphere which emerge from the result.
Have a nice day,
Zieg'