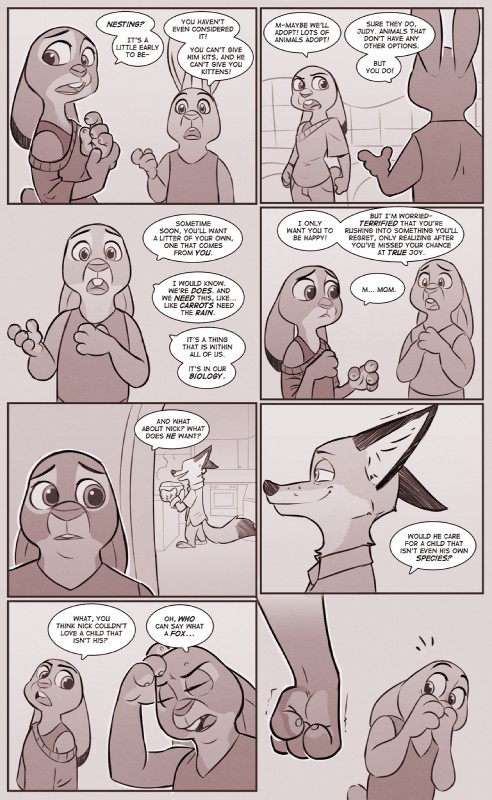 ▼ Description
▼ Artist's Description
Chapter 3 con't.
Finally we get to some conflict! Nothing's quite so dull as watching characters mill around in a supporting environment of secure bucolic idyll, amirite?
That's it for chapter 3, hope you enjoy it so far! I can't say for sure when the next update will be as I've got a trip coming up next week. I'll endeavor to keep the wait as short as possible!
Water under the Burrows is the comic sequel to Water under the Bridge, go read it if you haven't already!
If you think sleep is a waste of time, and would like that I spend more hours everyday painting fucking backgrounds oh god how do values work then please do consider doing your part to keep me caffeinated by clicking this link!
A big THANK YOU to those that already donated! I adore every last one of you to bits!