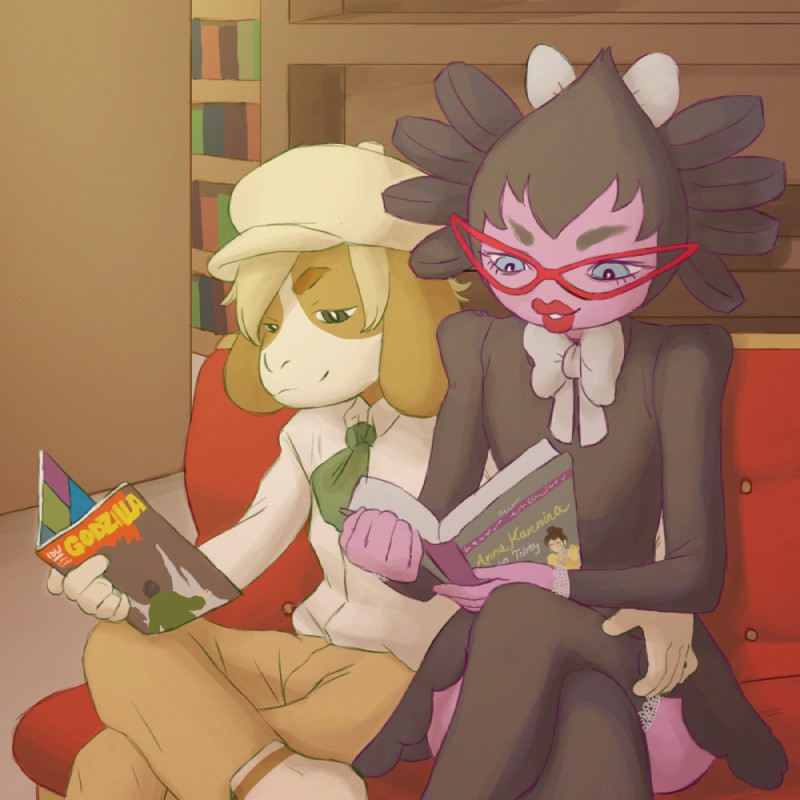 ▼ Description
A commission by the wonderful yet underrated sabely!
She has an amazing style that works really well for mellow, intimate moments like this.
Its nice to see these two in a sfw setting, Leo being a dork with his comic while Pristine enjoys her classical literature (both picked by me especially, and I greatly appreciate the extra effort sabely took in adding detail to the covers).
It feels nice to flesh out my characters with art like this, showing their dynamic and interests (which is more than I can say of some commissioners I know, but I digress).
Ah, I do hope I can enjoy a date with my girlfriend like this when the time comes.
As an aside, this is the first we see of Pristine in her reading glasses.